Product Liability & Dangerous Medications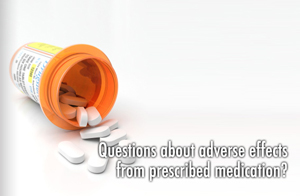 Defective pharmaceutical drugs are the result of manufacturer negligence. Injuries and death resulting from defective pharmaceutical drugs is on the rise. It is unfortunate because consumers rely on the Food and Drug Administration to keep such dangerous medications off of the market. They also rely on decisions made by their doctors with respect to the choice of medications prescribed. However, defective products still make it to the market and are sold to consumers who are not aware of the danger to them. Every year thousands of people suffer from injuries due to this type of negligence. If you or a loved one has been prescribed a medication from the dangerous drug list or has suffered injury/death due to prescribed medications, let us help you. Call us today at 410-727-4000 & Get JBA First!
Product Liability
If you have a case concerning defective medical devices, toys, auto parts, product recall or manufacturer defects; contact Jenkins Block & Associates for a free consultation.
Dangerous Drugs List:
The following list represents a few medications which have been identified as potentially dangerous products that could cause serious permanent personal injuries or even death:
Bextra
Byetta
Celebrex
Darvon and Darvocet
Fen Phen
Fosamax
HRT
Hydroxycut
Lotronex
Meridia
Ortho Evra
OxyContin
Paxil
PPA
Reglan
Rezulin
Serzone
SSRI
Strattera
Viagra, Levitra, Cialis
Vioxx
Zelnorm
Chantix
(Visited 49 times, 1 visits today)